Using Canva to Edit Designs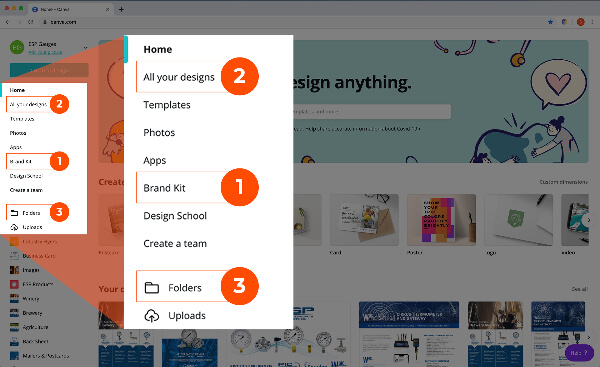 This is where you can view and upload logos, color palette and fonts. These will be available for use in the Design Editor.
A full list of all available designs we've uploaded for you. Use the search bar to find specific designs.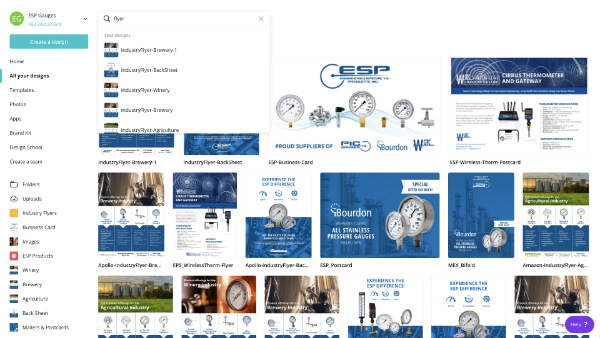 We've organized your designs in folders in case you prefer to browse that way.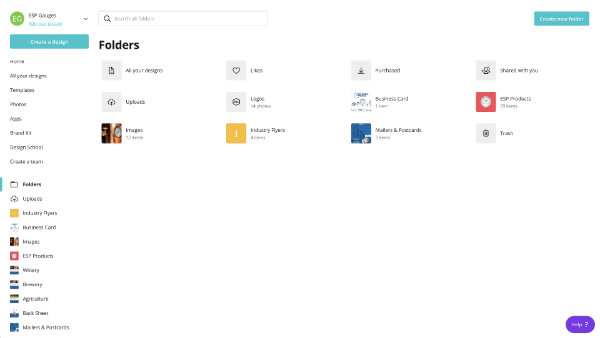 To edit a template, make a copy of the design you want to edit. This ensures the original template stays intact for future use.
Rename the copy.
Click on the design to open it in the Design Editor.
Click on a document to open it.
To change text, click on the text box and edit the text as usual.
If the text is longer than the placeholder, you can extend the text box by grabbing the pill-shaped dot and extending it. Using the round dots will increase the scale of the item.
To change images, drag and drop images from the Uploads or Folders tabs in the left sidebar. To upload your own images, drag and drop images in, or use the Upload an image or video button to navigate your computer files.
Some key items are locked to keep them from being moved or edited. To unlock, click the lock in the top right.
Changes are saved automatically.
When you're ready to export/download the design, click on the downward-facing arrow in the top right.
You'll see a popup with a dropdown menu. Click on the dropdown and select the file type you need.
Click Download and watch as your design is prepared and added to your default downloads folder.
For print-ready PDFs, select PDF Print and check the box that says Crop marks and bleed.